Testimonials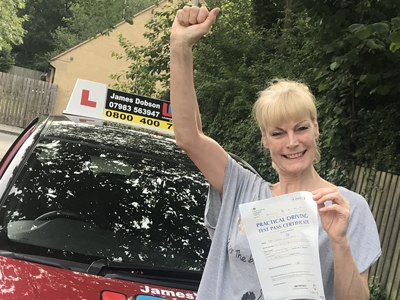 Lynn Williams
Driving test
Wow! What can I say... patience of a saint.. James you've been an absolute superstar.. very thorough and attentive.. can't thank you enough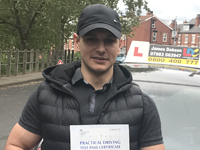 Maksymilian Blaszkiewicz
Driving test. Horsforth
Thanks for being a brilliant driving instructor. Passed with no problem! Take care.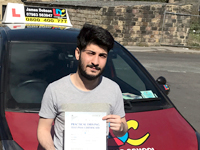 Fasssal Kpelwak
Driving test
James helped me pass first time with only 3 minors at the horseforth test centre, he helped me with everything calmly and explained everything that I need in order to drive safely and appropriately. James did me a big favour with some urgent lessons the day of my test which went a long way. Really nice and very friendly, will be referring everyone who wants to pass to James!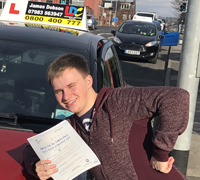 Thomas Roddis
Driving test Leeds
James is a great instructor, and gave me the confidence to pass with ease. He's stern but fair and let's you make the mistakes you need to learn to become a great driver! Can't recommend him enough as passing first time is just a dream come true, absolutely chuffed to bits with it!
Joseph Fearnly-Bond
Drivivng test
I started taking lessons with James last year with my personal goal to pass fast as I needed a licence for work. James was very helpful and committed to me attaining my licence goal, he has been a brilliant instructor and I would highly recommend him to my friends and family.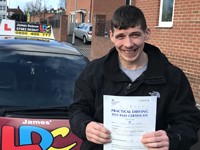 Micheal Knight
Driving test
James has been the best instructor you can ask for, great at everything. I highly recommend him to anyone starting lessons. He made me feel very comfortable on every lesson from start to finish and I passed my test first time. Great instructor asset to LDC. Thank you for everything James.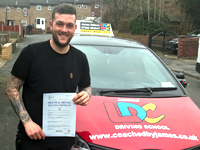 Luke Chapman
Driving test
I've really enjoyed all my driving lessons with James he gives me confidence, The systems he uses to teach is brilliant, I enjoyed every minute of it and passed with only two minors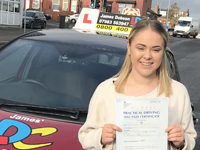 Sophie haigh
Past first time
LDC have a excellent online platform with a number of resources to help me pass my theory and driving test I very much looked forward to my lessons with James and his encouragement give me the confidence to pass first time.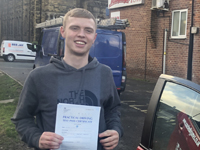 Brad Nicholas
Driving test
Thank you to James's at LDC for the excellent lessons to insure I passed my test, great instructor and would highly recommend to anyone.
Call today on 07983 563947 or Email me to find out more
If you have any questions or to book lessons today, feel free to contact me